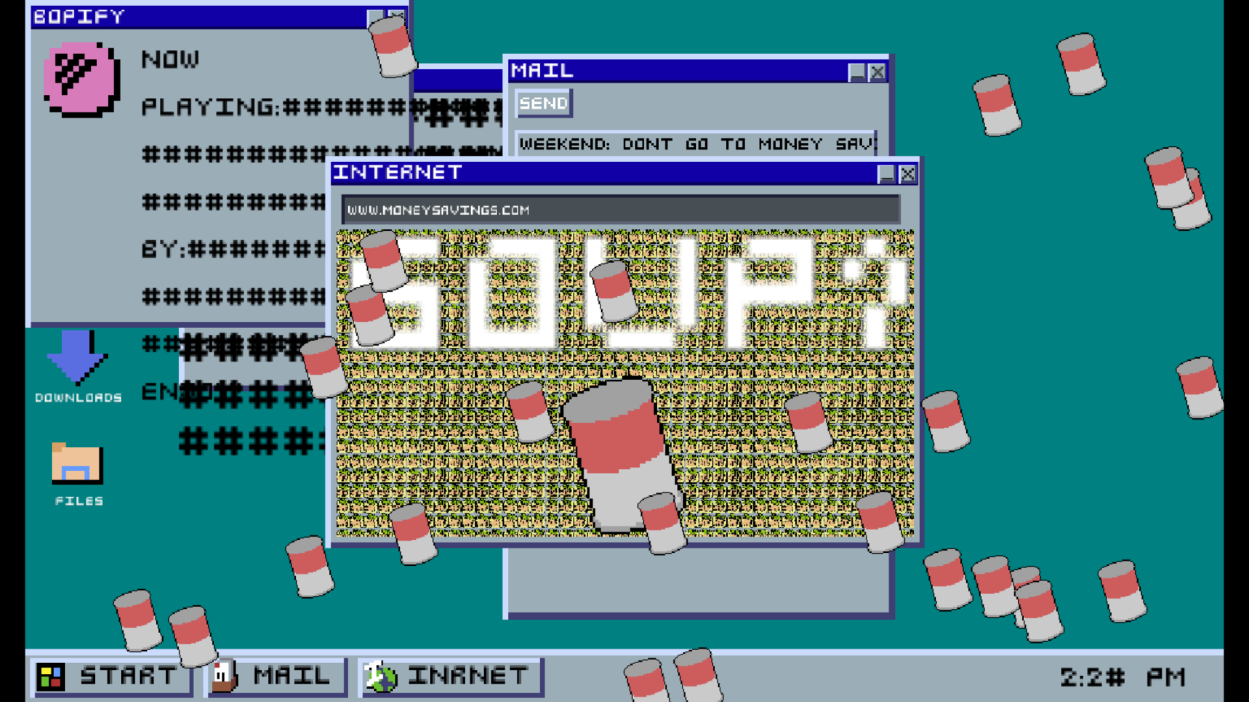 Buy Me Some Soup (Jam Version)
A downloadable game for Windows and macOS
Just buy me some soup, as simple as that.

What could go wrong?
WARNING: Flashing graphics
Made by Weekend for GMTK Jam 2020
Note: If SOUP_WIN.zip is not working for you, try SOUP_WIN_NO_FULL.zip.
Controls:
Move Mouse - Move Mouse
Left Click - Left Click
If you drag a window off-screen, double click the desktop icon to bring it back to center.
-HEY STREAMERS! READ THIS-
please note that your username (The name in your users file) may be displayed on the screen sometime during gameplay. Please skip this game if you don't want to share that info and dox yourself!
---------------------------------------
Made in Godot 3.2
Some images taken from https://www.publicdomainpictures.net/
Comments
Log in with itch.io to leave a comment.
A really cool little retro game! I really like the website search mechanic.